culturepark pecs
The new museum area, incorporating a modern hungarian art gallary and a contemporary exhibition space, is conceived as a museum landscape. Embedded between a pedestrian zone, existing buildings and open spaces, a landscaped park was designed in combination with insular structures that protrude from the ground. The exhibition concept follows the notion of a path guiding the visitors through different spaces and buildings on various levels.
2007, Pecs, Hungary.
International competition.
Capital of Culture Pecs.
Museum area with 4 galleries.
GFA 5.065 sqm.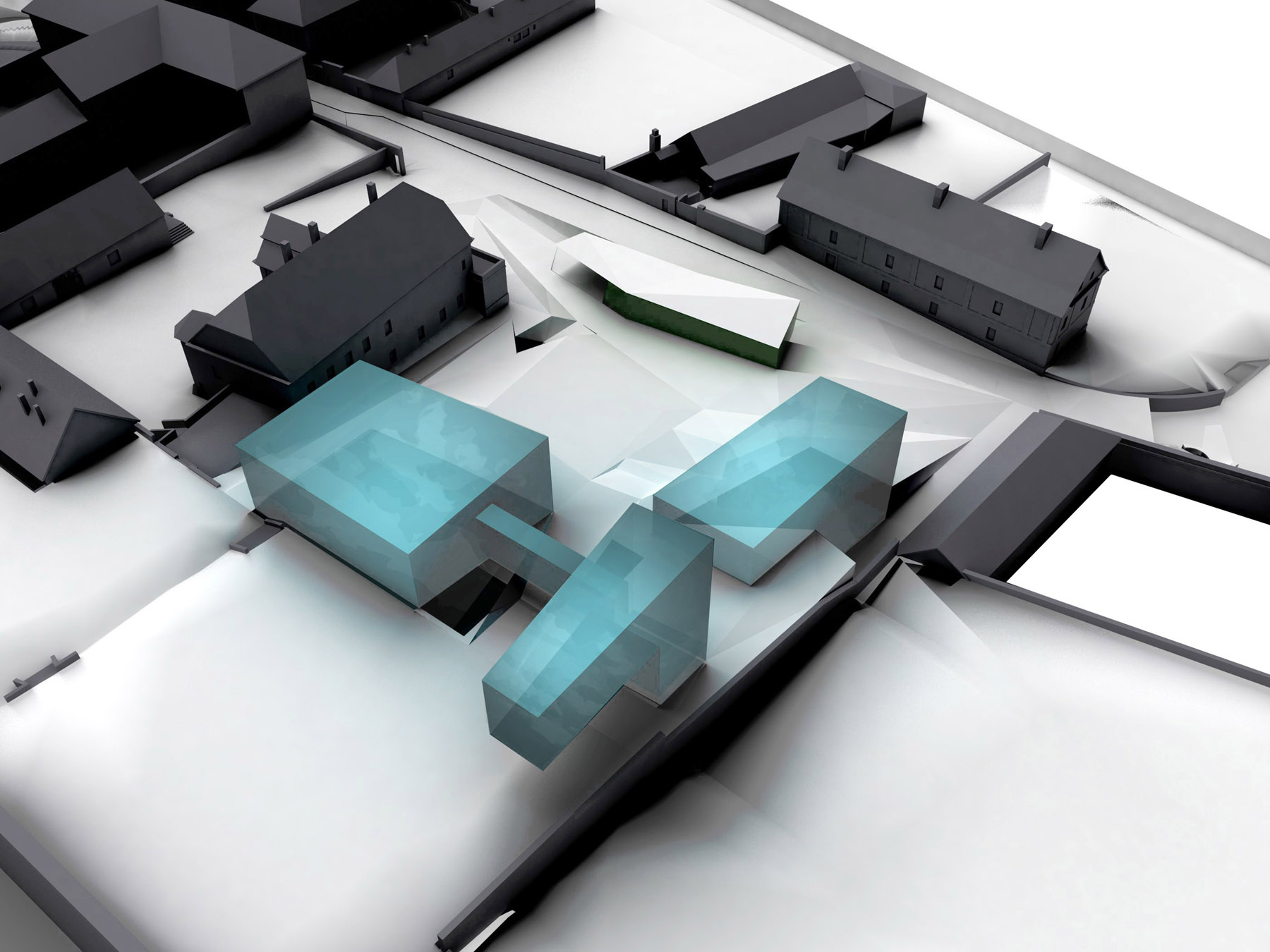 further information
Program:
Cultural building, museum area and new built
Client:
City Pecs 2010, Hungary
Architecture:
Design - HOLODECK architects
Project team - Marlies Breuss, Michael Ogertschnig, Sven Klöcker, Ulrich Hagen, Elisa Gersdorf
Scope of work:
HOA/A, §3 (1)-(2)
Dimension:
euro 15.182.000, GFA 5.065 m2, building area 7.806 m2