culturepark pecs
culture park pecs includes a series of indoor and outdoor contemporary exhibition spaces for the new Modern Hungarian Art Gallery in Pécs, Hungary. Influenced by sight lines and the neighboring buildings (including a masonry wall that wraps around the site), the observer focuses conceptually on individual museum structures that emerge out of the landscape. Their positioning initiates new open spaces in between, which, rather than becoming transitional areas for visitors, grow into a landscape for culture and exchange. An outdoor podium evolves, making use of a slight incline in the ground and introducing a stage for open-air performances and art lectures.
Like the tip of an iceberg, the structure's visible surface bespeaks the complexity of its invisible interior: the further spaces at the underground levels. Approaching culture park pecs, seamlessly embedded in the surrounding landscape, visitors are invited into an entrance building next to the pedestrian pathway, and then directed further into the gallery's interior spaces. The exhibition areas are divided into four main galleries. The one directly underneath the outdoor podium is the vast space that visitors encounter first, as they penetrate the depths of the museum. Starting at the underground level, they move, space by space, through the gallery, passing through exhibitions that include conceptual places of content, and then upward, step by step, until they reach the last and highest exhibition area, some 10 meters above the ground, looking back over the surrounding area and the wider landscape.
2007, Pecs, Hungary.
International competition.
Capital of Culture Pecs.
Museum area with 4 galleries.
GFA 5.065 sqm.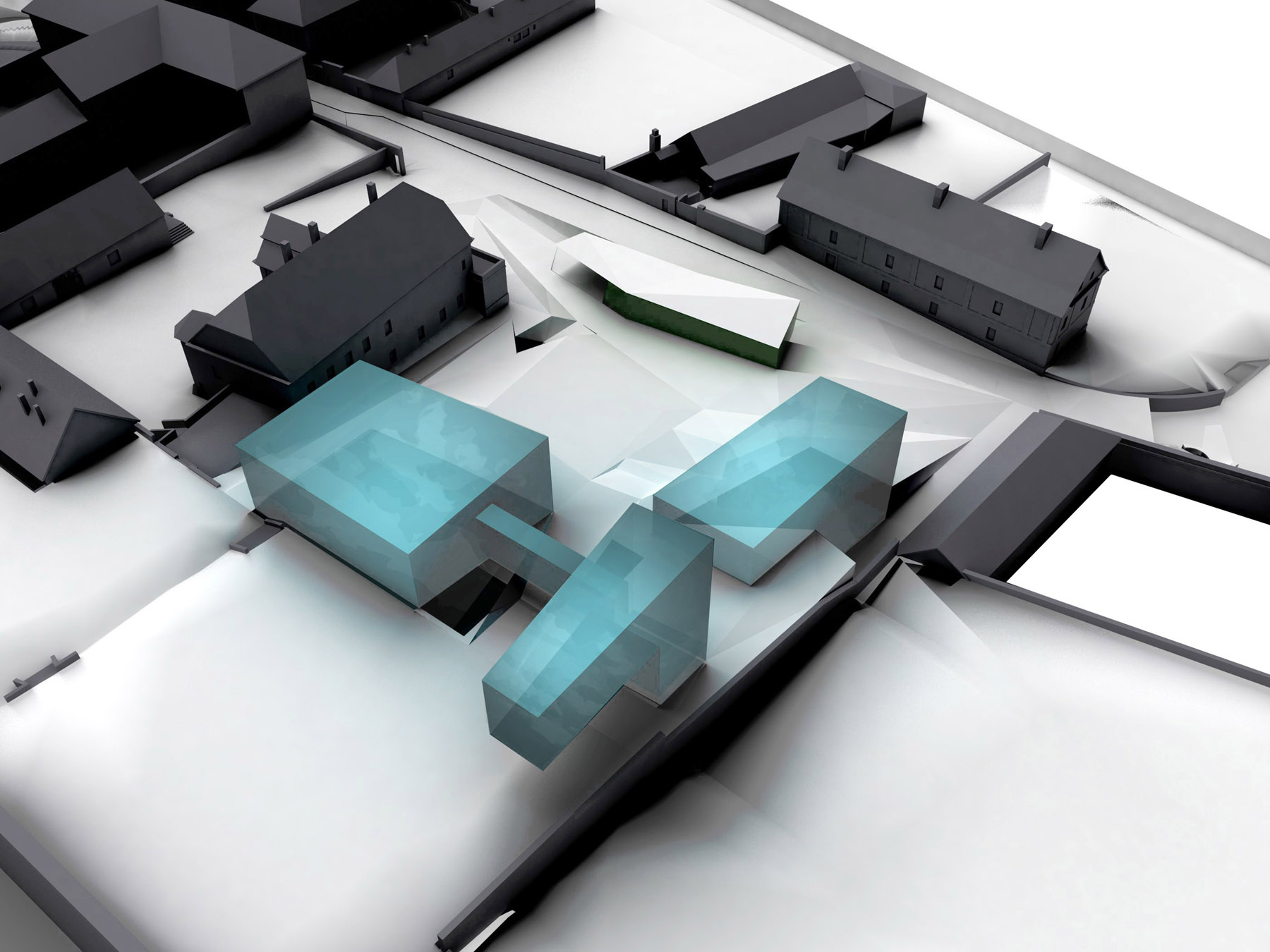 further information
Program:
Cultural building, museum area and new built
Client:
City Pecs 2010, Hungary
Architecture:
Design - HOLODECK architects
Project team - Marlies Breuss, Michael Ogertschnig, Sven Klöcker, Ulrich Hagen, Elisa Gersdorf
Scope of work:
HOA/A, §3 (1)-(2)
Dimension:
euro 15.182.000, GFA 5.065 m2, building area 7.806 m2