stratified townscape
The residential building transmits the dynamics of the backyard into the street space by offering views through the building to the passerby. Private gardens on each floor of the eight-story building are connected to the horizontally and vertically folded landscape of the backyard. The living space turns into a loggia surrounded by green.
2005-2008, 1050 Vienna.
1.Prize.
National competition .
Kallco Bauträger GmbH. Vienna.
Residential building. 14 apartments with underground parking.
Architectural services.
GFA 1.820 sqm.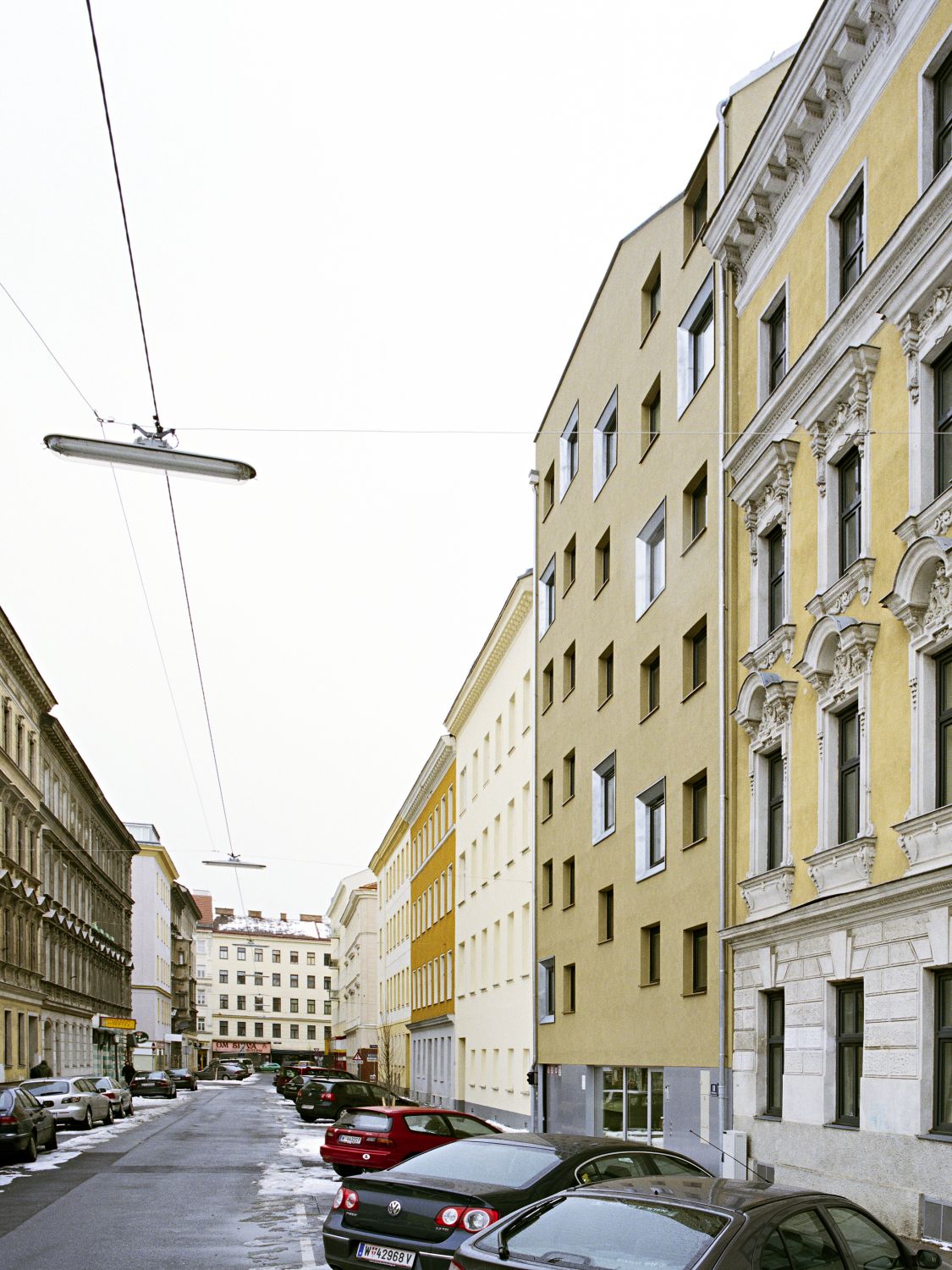 further information
Program:
Residential building, 14 apartments with underground parking, new built
Client:
Kallco, Vienna, Austria
Architecture:
Design - HOLODECK architects
Project team - Marlies Breuss, Michael Ogertschnig, Ulrich Hagen, Stephan Goos, Jan Chladil, Grischa Fischer, Alexej Kolyschkow, Jan Conradi
Consultants:
Landscape planning - 3:0 Landschaftsplanung, Vienna
Building physics - Manfred Bruck ZT, Vienna
Engineering - kppk, Vienna
Photography - Hertha Hurnaus
Scope of work:
HOA/A, §3 (1)-(7)
Dimension:
euro 1.400.000, GFA 1.820 m2, building area 1.022 m2