Team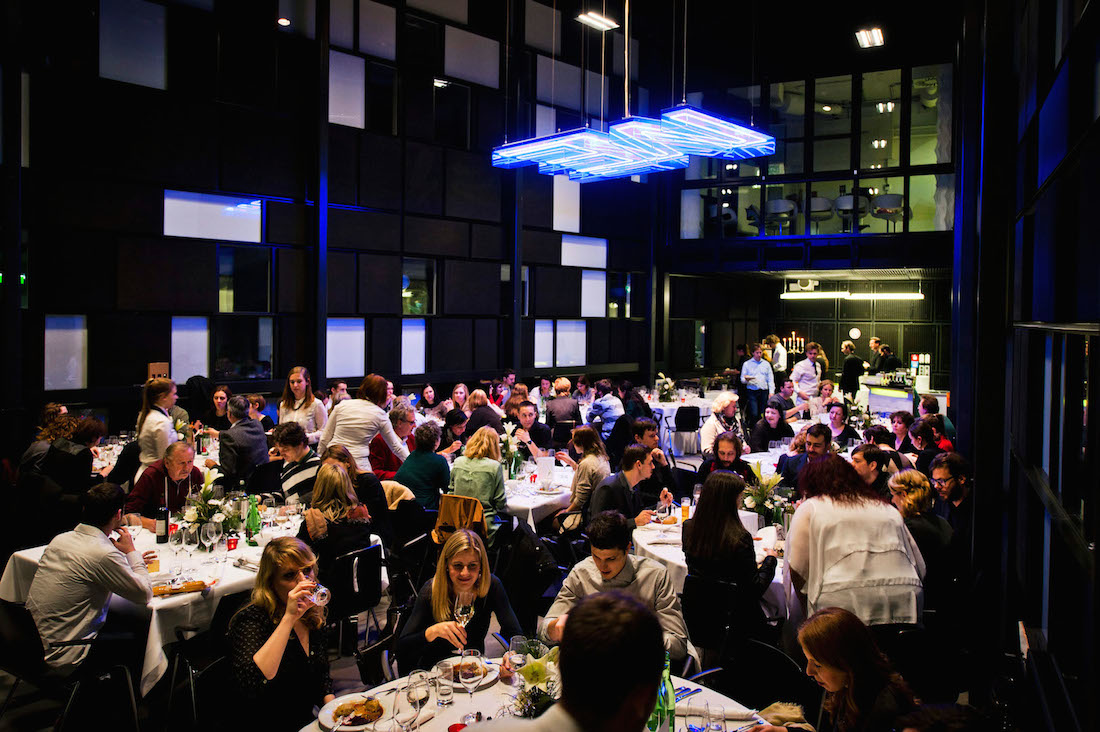 HOLODECK architects
wurde 1998 als Architekturatelier und Generalplanerbüro gegründet mit Sitz in Wien und Berlin.
Marlies Breuss, Architect Dipl.Ing. M.Arch.II
studierte Klavier und Komposition, absolvierte Architektur an der TU Wien und ein postgraduales Masterprogram am Southern California Institute of Architecture (SCI Arc, M.Arch.II) in Los Angeles. Workshops in Turin und Paris, Universitätslektorin an der TU Wien seit 1996. Architekturpreismitglied und Jurymitglied in internationalen Wettbewerben seit 2004. Gastprofessur 2018/19 am Institut für Architektur und Entwerfen an der TU Wien.
Studied piano and composition, graduated in architecture from TU Vienna, postgraduate studies at SCI Arc in Los Angeles M.Arch.II, University lecturer at TU Vienna since 1996, Member of Architecture prizes and juries in international competitions since 2004. Visiting Professor 2018/19 at the Institute of Architecture and Design, Vienna University of Technology.
Michael Ogertschnig, Architect Dipl.Ing.
studierte Architektur an der TU Wien und absolvierte einen postgradualen Lehrgang am IAAS / MACBA in Barcelona. Lehrbeauftragter an der TU Wien. Architekturpreismitglied und Jurymitglied in nationalen Wettbewerben seit 2006.
Studied architecture at Vienna University of Technology, postgraduate course at IAAS / MACBA in Barcelona. teaching assignments at TU Vienna. Member of Architecture prizes and juries in national competitions since 2006.
Projektleitungen:
Alexandra Gamroth, M.A.
studierte an der University of Brighton und University of London, England.
Iva Olujic, Architect Dipl.Ing.
studierte an der Belgrade University, Serbien.
Marc Werner, Architect M.Arch.
studierte an der TU München und Akademie der bildenden Künste Wien, Österreich.
HOLODECK architects team 1998 - 2022
adam myczkowski, adrien fouere, ahmed ibrahimpasic, angelika krayer, arber koni, alessandro zerbi, alexandra stage, alexander garber, alexander baum, alexandra gamrot, alexej kolyschkow, amanda riedel, ana curto eraso, anida kreco, anika lindwedel, anna obwegeser, batu dündar, bernd hattinger, bernhard hofinger, boran biriz, carolin saile, chloe priou, christian mörtl, christian rottensteiner, christin kurze, christine schmauszer, dilara ceren oylum, ebru simsek, elena perez y schneider, elisa cesarini, elisa gersdorf, elitsa tsankova, erdinc oezcaliskan, fabio da silva, cunha, florian waldmayer, frank deissenberger, franz moser, gema cesares, gerold strehle, gernot köfer, giacomo zanin, grischa fischer, hannes zergoi (partner 13-15), helena miler, henri van hoeve, herbert höllerl, isabel gares sala, iva olujic, jakob spriestersbach, jan chladil, jan conradi, jana chlupova, janine jakubik, jennifer wei zhang, jiri huske, johannes müller, julia binder, kanade inaba, karolina szulc, karolina wolny, katharina cieslak, kathrin döllinger, kerstin gust, kira röblitz, klara schön, kristin mueller, lars oberländer, laura llinares, laura reinartz, lisa götz, manuel garcia barber, marc busquets, marc spinner, marc werner, marc wohlschak, marcel schwab, maria ferragud saez, mario thaum, mark gilbert, markus laukart, marlen boller, marlies breuss, martin sedmak, martin maczutajtis, metape can, michal bugan, michael ogertschnig, mija mikuz, milos mikasinovic, misa shibukawa, nana schilling, nathalie rosenberg, necip müdok, niels merschbrock, nina schuiki, nukieu giang hoang, oguz örgün, paride ruscitto, pascal tenczhert, pavao markulin grgic, pavel hruza, patrick krähenbühl, peter fattinger, peter hofstetter, peter hundt, peter klein, peter pschill, petra schmidt, peter szilagyi, philipp schulten, ralph endemann, rania abdurahman, richard szilvassy, robert pippan,romy goerke, rocio cabezuelo espana, sanel garibovic, sanja mesic, sarah gold, sebastian uhl, simon jacoby, simon pranter, stefan förg, stefan staehle, stefanie gänger, stephan goos, suchon mallikamarl, susann petersohn, susanne schmall (partnerin 98-01), sven klöcker, tomasz padlo, ulrich hagen, vedran zonic, vidosava petrovic, vojtech kmosek, yoana dimitrova, zois alexandros chionidis.