hauptverband SVA
The headquarter of the main association of the Austrian Social Insurance Fund is located in the third district, at Erdbergstrasse. The Wittgensteinhaus, the Rochusmarkt and the Grete Jostpark are important cultural buildings and urban areas arranged during site construction in 70s. In this high-quality context, we carefully place a spatial composition of the landscape park and building cubature. The vertical slice is proportionally supplemented by a horizontal slab and integrated the existing landscape park spatially and functionally. The inviting ground floor zone reaches the users and visitors over the extensive open space with shade-spreading trees or over the entrance along the Kundmanngasse. The naturally exposed hall provides a clear orientation and access to the areas.
2015, 1030 Vienna.
2.Stage.
EU-wide 2 level general planning tender competition.
The main association of the Austrian Social Insurance Fund.
General refurbishment office tower and extension.
GFA 46.710 sqm.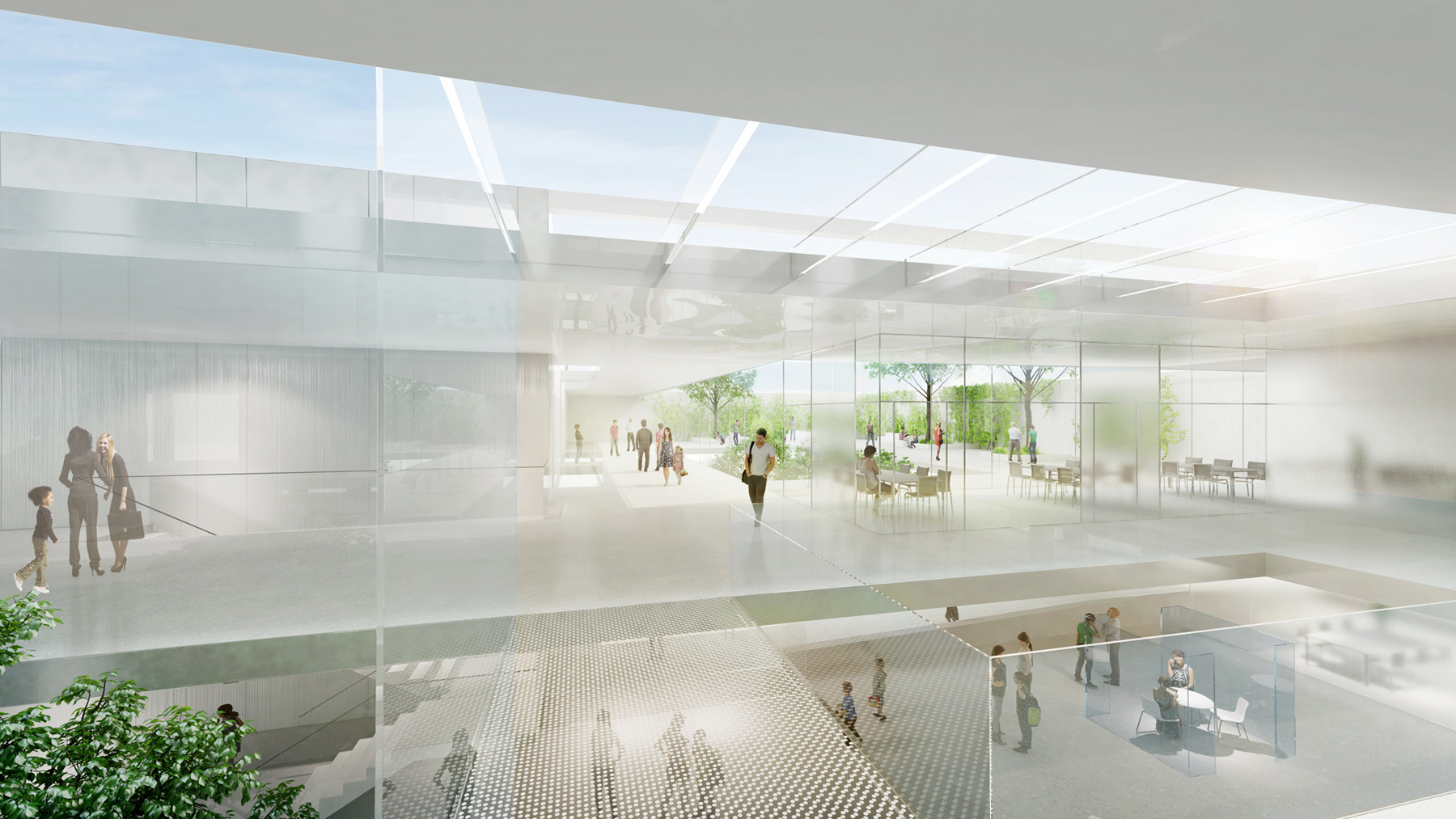 further information
Program:
office building with seminar and event center, general renovation, reconstruction
Client:
Austrian Social Insurance Fund, Vienna
Architecture:
Deisgn - HOLODECK architects
Project team - Marlies Breuss, Michael Ogertschnig, Johannes Müller, Jana Chlupova, Vidosava Petrovic, Marcel Schwab
Consultants:
Building physic – P.Jung Ingenieure, Vienna
HVAC – KWI Ingenieure, Vienna
Structural Engineer – gemeiner haferl, Vienna
Visualisation – isochrom, Vienna
Modelmaker - archimodell, Vienna
Scope of work:
HOA/A, §3 (1)-(2)
Dimension:
46.710 m2